Experience the epitome of luxury on your next vacation as you indulge in a scrumptious breakfast by the pool, surrounded by soul-soothing views and opulent amenities of a renowned 5-star hotel. What makes this experience even more delightful is the fact that your beloved pet can also revel in the lap of luxury. Treat your four-legged friend to a truly extraordinary holiday at one of India's finest hotels that go above and beyond to extend their warmest welcome to both human and furry guests alike. Here is a curated list of the crème de la crème of 5-star hotels in India, ensuring an unforgettable experience for you and your beloved companion.
Taj Malabar Resort & Spa, Kerala
This is one of the premier pet-friendly hotels located in Kochi, Kerala. It welcomes your family and your pet with the legendary Tax luxury. On your check-in, you get all the things you need for your pet. From the basic pet bed and food to soft toys and designated pet play areas, your furbaby will enjoy this retreat. Pamper yourself with rejuvenating spa treatments, savour the authentic Kerala cuisine or embark on scenic walks along the waterfront with your pet by your side.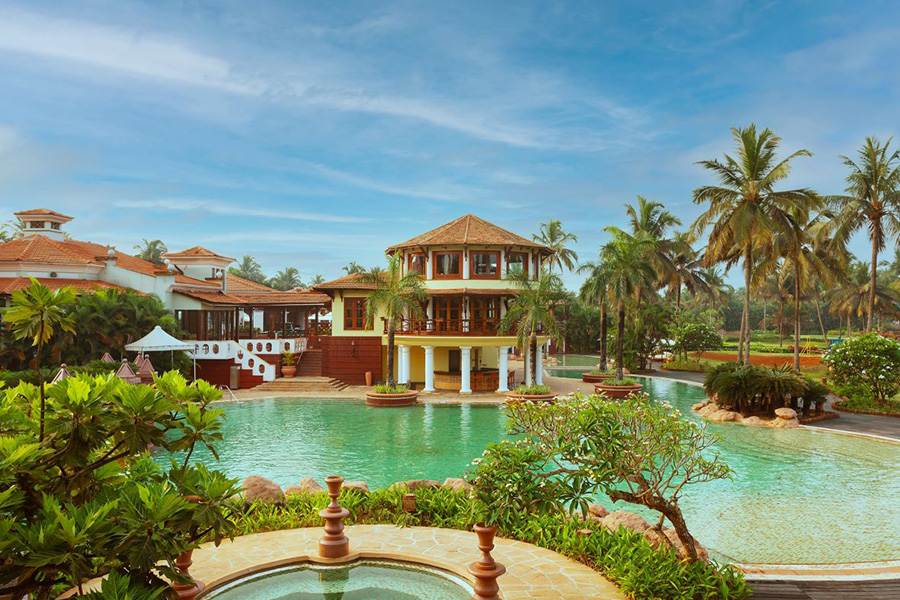 The ITC hotel chain is also popularly known for its 'Petcaytions' initiative. Under this initiative, they offer amenities targeted at pets such as outdoor play areas, dog runs, and even vet assistance on call. The ITC Grand in Goa is set against the backdrop of the pristine Arossim beach, luxury and tranquillity, this 5-star hotel offers the best of both worlds. You can bask in the sunshine, take leisurely walks on the sandy shores, and your pet revels in the laid-back Goan atmosphere.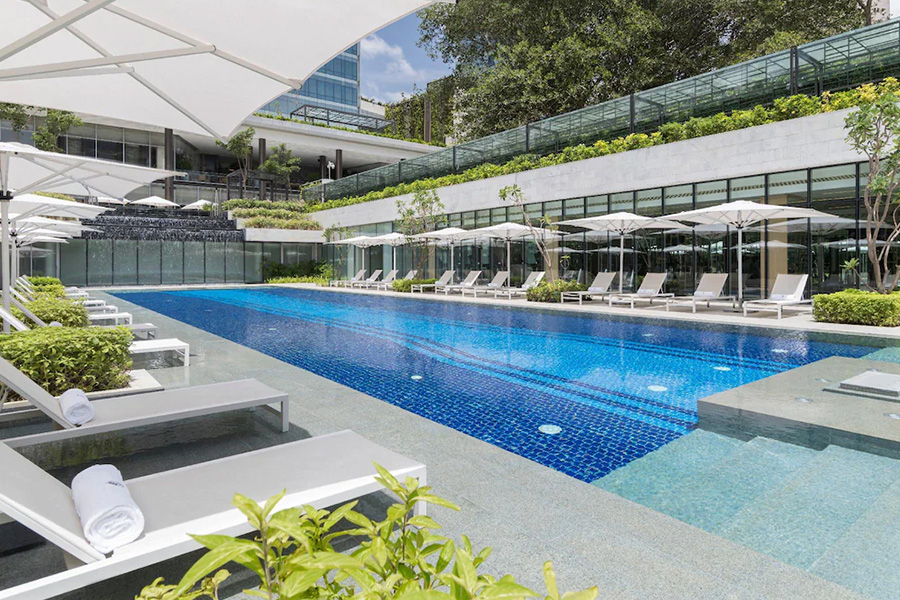 This pet-friendly hotel in Bengaluru boasts luxurious accommodations, great service, and a range of amenities to ensure a delightful stay for you and your furry friend. They can accommodate a single pet per room. However, there is a condition that your pet should weigh 15 kilograms or less. They even have a special la carte pet menu that is exclusively designed for furry guests. The chefs can also cater to the dietary requirements of your pet and can customize the food options.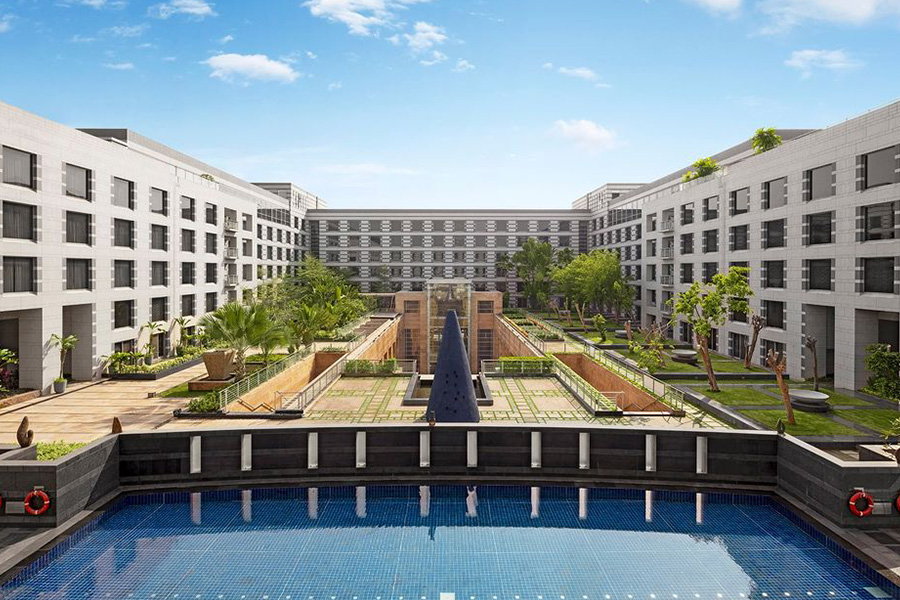 Grand Hyatt welcomes your furry friend with a special grooming hamper on arrival. They allow one pet per room. The condition is that the pet should weigh 25 kg or less. You can take a leisurely stroll around the pet walk area or play a game of frisbee with your furbaby in the garden area. Additionally, the hotel provides a special pet mattress, pet toys and utensils to make your pet feel at home.
JW Mariott New Delhi Aerocity
JW Mariott Delhi welcomes pets of all sizes with an additional charge of INR 2500 per pet per stay. Rooms are elegantly designed with plush bedding, stunning views of the surrounding landscapes, and a host of pet-friendly amenities. Your pet will be treated with utmost care and attention, ensuring a memorable stay for both of you.
These exceptional 5-star hotels in India redefine the meaning of luxury by embracing your furry companions as esteemed guests. With their unparalleled amenities and services, these establishments guarantee an unforgettable vacation experience for both you and your beloved pet. To be stress free while traveling with your pets we recommend pet insurance, so your beloved friend is covered for any health emergencies.