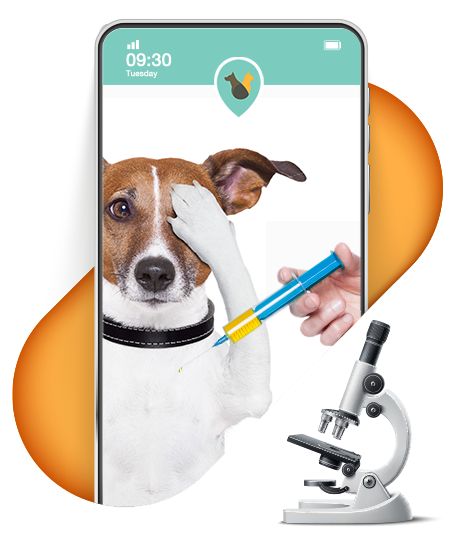 Blood Testing
Keeping your beloved pets in good health is important, and that is why blood tests need to be done from time to time. It can be required both for canine and feline companions at your home, but even pet birds require blood check-ups.
Why Blood Testing/Pathology Tests Are Necessary?
Vets recommend various types of blood tests for pets to detect different types of ailments and chronic medical conditions. They may also want such tests to be carried out to fathom the potential health risks faced by your pet.
By carrying out blood tests, precise detection of any disorder or infection in the pet is possible. The blood tests show if the pet is coping with any nutritional deficit as well. Some ailments specific to the pets can be hard to detect without blood tests as the pets show no physical symptoms. In dogs, such tests are necessary to detect Lyme disease and heartworm, while Blood tests for cats help detect the onset of serious ailments like leptospirosis and reveal signs of FIV.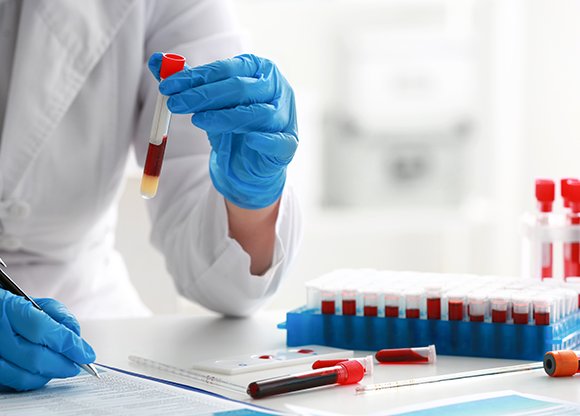 How Blood Tests Help Anticipate Health Issues?
A healthy-looking pet may also cope with a disorder, but it may be hard to spot it externally. Only a blood test can detect signs of such ailments in pets. The reports indicate the deficit of key nutrients, and these can indicate the onset of certain ailments pertaining to cardiac health or bone condition in pets.
The pets cannot communicate their health problems like humans, naturally. Some pet disorders have minimal or no visible signs. While some ailments affect the fur, teeth or movements, there are disorders that affect the inner organs and immunity without showing external symptoms. Without carrying out pathology tests, you will not be able to know that the pet has developed a condition in some cases.
Pet parents are often unsure about when they need to take their pets for blood tests. Ideally, you should perform a half-yearly screening for your pet's health. However, there are some signs that indicate your pet's health may be compromised, and a blood test is necessary.
Fatigue and lack of movement.
Unwillingness to eat/loss of appetite.
Loss of vision and hearing ability.
Irregular heartbeat.
Weight loss.
Diarrhea.
Vomiting.
Excess fur shedding.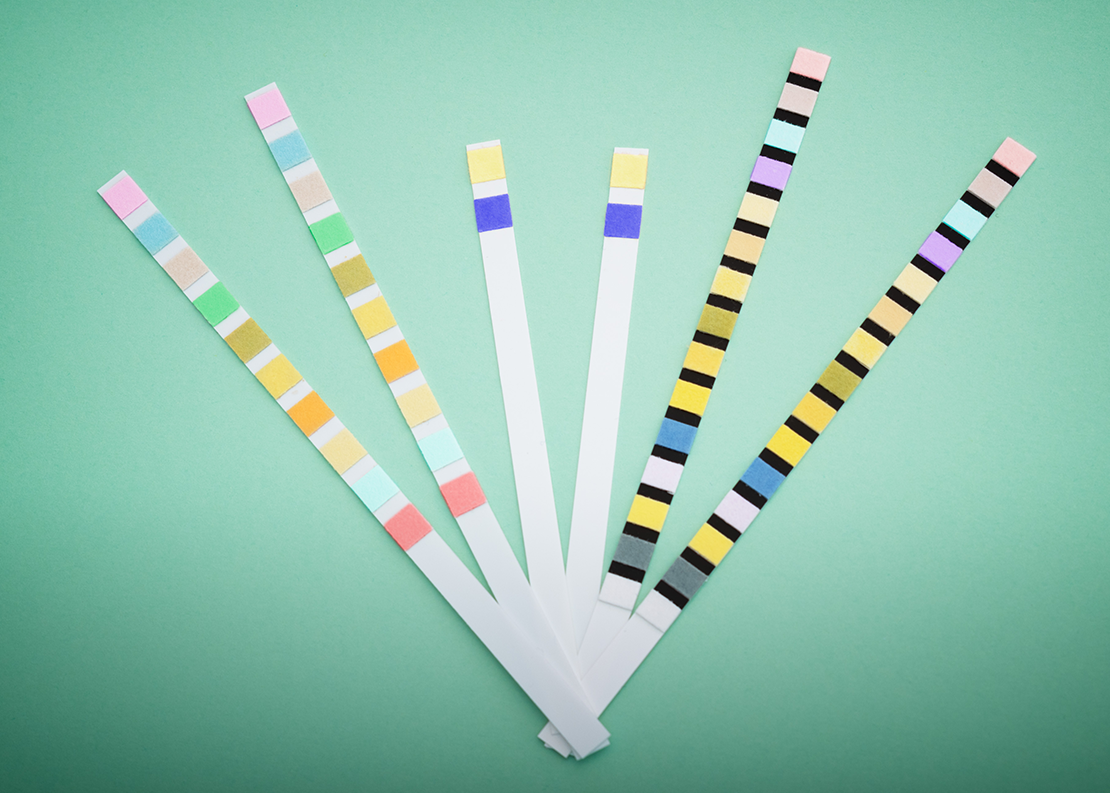 Based on the health and signs shown by the pet, a vet may recommend any of the following tests:
Faeces Tests– to detect intestinal parasites and pathogens of varying types.
Urinalysis– to detect urinary tract diseases, Kidney Disease, and Diabetes.
Blood Tests– These include Complete Blood Count tests, blood chemistry analysis, and pet-specific blood tests like heartworm and Feline Leukemia.
Blood tests also reveal infections and disorders affecting vital organs like the liver, heart and kidney of the pets.
Pet pathology tests are very important to keep your pet free of serious ailments and chronic disorders. Ensure you get your pets tested periodically, as recommended by the vet, at a suitable facility.
What is the need for pet diagnostics?
If your pet suffers from a certain medical condition, it is important to get tests done for confirmation. Further investigation is needed for the right kind of treatment.
What are the different kinds of tests that are carried out on pets?
Various kinds of pet diagnostic services are available to pinpoint the condition of your pet. Some of these include blood tests, urine tests, X-rays, ultrasound, scans, and other kinds of routine procedures.
When is the need for such investigations and diagnostics?
Sometimes, tests are needed during a routine checkup to see if everything is alright and the pet is healthy. However, such diagnostics are also needed before any kind of surgery, on the first visit to the vet, before beginning a new medication, etc.
Which test provides detailed information on the general health of the pet?
To ascertain the general health condition of a pet, vets usually recommend carrying out Complete Blood Count (CBC) test. With this test, vets can find white blood cell, red blood cell, and platelet parameters. Even if your pet is ill or undergoing some kind of therapy, this test will be repeated after a few days to know the present status.
Do pets suffer from electrolytic disbalance?
Yes, pets suffer from electrolytic disbalance where their sodium, potassium, and chloride levels either increase or decrease drastically. The decrease in the levels generally happens if the pet is suffering from diarrhea or vomiting.
What does urine analysis diagnose in pets?
When a urine sample is collected from pets and sent for analysis, various parameters are tested. The results provide the hydration status of the pet along with an insight into the kidney functions. If the pet suffers from various diseases related to the metabolic system, even these are diagnosed with urine tests.
Apart from general blood tests, are there any other possible tests for animals?
Yes, some special tests are carried out on pets in different situations. They are:
Canine Parvovirus – test for severe gastrointestinal disease in young dogs.
Canine/Feline Giardia – test for a protozoan virus causing diarrhea.
Canine Tick-Borne Diseases – tests for serious ailments caused due to ticks.
Canine/Feline Heartworm – tests for dangerous parasites living in the lungs, heart, or major blood vessels.
Is it important to prepare my pet for blood tests?
It is always good if your pet is prepared for blood tests. This helps in giving accurate and proper reports. If the vet feels that the test results are not proper, your pet will need to redo the tests.
How to prepare a pet before a routine blood collection?

If your pet has a routine blood collection, you must prepare your friend likewise:
Keep water available close by.
Keep the pet fasting for a minimum of 6 hours before the appointment time.
Minimize stress levels in pets.
Avoid active play or exercise before blood collection.
Are senior pet pathology tests done?
There is special wellness testing for senior dogs. Biochemistry profile, thyroid hormone testing, CBC count, and urinalysis are the tests done on senior dogs to ascertain their health condition.
Please Note: All service commitments will be mutually agreed upon before the booking of any service depending on requirements and will be adhered to by both the pet parents and service providers. Terms of Use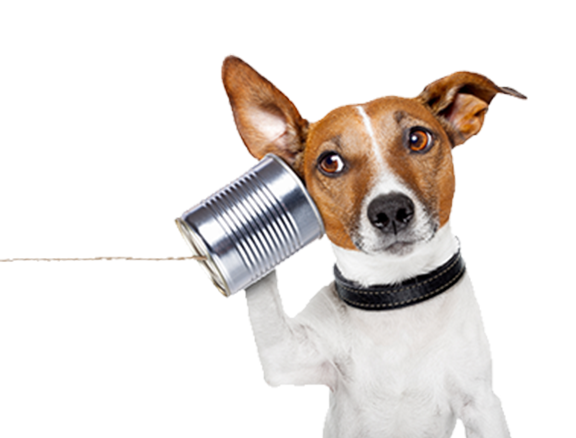 Give us a call and we will be happy to assist you!