Nazia Mirza
Mumbai
Affordable, professional, quick, punctual and good with pets. My experience was very good. Must try for your paw babies!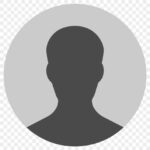 Shaunak Karve
Mumbai
"Got a quick response on the app! The groomer was very professional and experienced. My cat was very comfortable during the grooming session! Would surely recommend PawPurrfect"

Cheryl Lobo
Mumbai
"Just an awesome app I loved it. Its very convenient with no hassle at your doorstep. Also the service was good Rutik and his assistant did a great job. Thank-you so much as a parent I feel relieved having this app. So once again thank-you so much for your services PawPurrfect team"

Garvita Bhandari
Mumbai
"I had booked a grooming session for my pup. They handled her the best. They were easy to be booked. They groomers were professional and groomed my pup as per the expectations. Thankyou so much. Would definitely recommend and refer you in near future."

Poonam Ramani
Mumbai
"Dear Sneha, It was a very pleasant stay for my pet.. they took very good care of Daisy.. they sent me videos of my pet playing and enjoying.. thank you for arranging this for me.. me and my family were relieved during our outing as we were sure DAISY was in good hands."

Thahzeeb Zaara
Mumbai
"I had booked a spa for my kittens. The groomers treated them very kindly and they done their job very nicely. It is very easy to book an appointment, Mrinalini is taking care of coordination between customers and the groomers.... thank you so much Mrinalini, you are such a darling . Would definitely recommend and refer you in near future."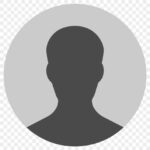 Rohan Varre
Mumbai
"It was Jackie's first weekend in Mumbai. She was already separated from her mom and dad for over 20 days due to transfer and accommodation in the new city. At the 11th hour of all this, dad called PawPurrfect to find someone who could take care of Jackie when her parents were away. The request was to get someone experienced with a GSD so that there are no surprises. We realized it was not a simple job for PawPurrfect to find a sitter for Jackie, it was their mission to see that the baby was happy in her new home, new city, and away (for a short while) from her parents. My sincere gratitude to the PawPurrfect Team."