Find some interesting games to play with your dog? From frisbee to water games, know some of the most physically and mentally stimulating games for your dog. 
Playing games is a good way to bond with your dog and combine physical exercise with a mental challenge. Playing games over a weekend will keep your tail-wagger active and agile, moreover, games are fun for both you and your furbaby alike. In fact, games also help in inculcating certain behaviour traits in your pooch.
From brain-engaging puzzles to intensive pool games, here are some fun games to play with your dog.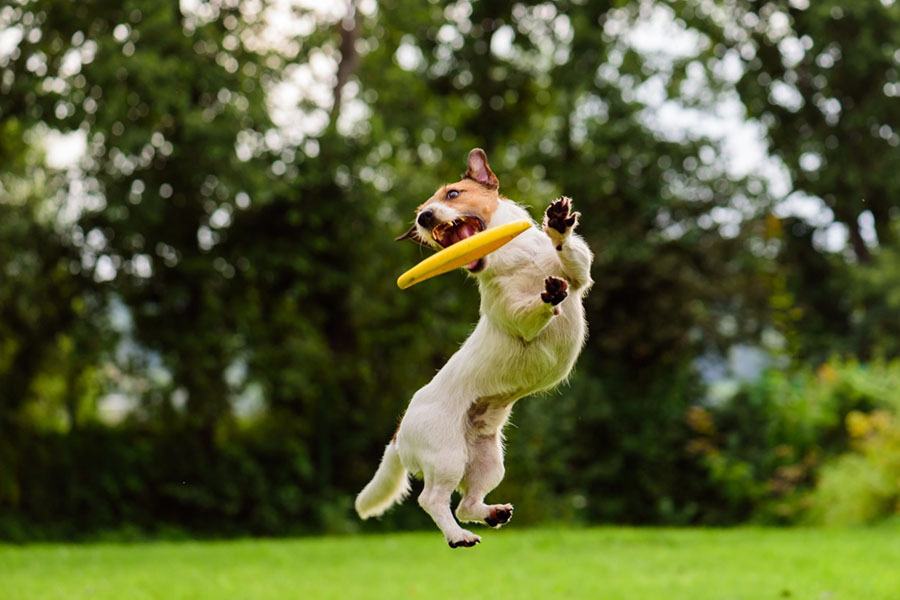 Frisbee
Frisbee is the most entertaining game for energetic dogs. It is a lot of fun for dogs who naturally like running and chasing things. Use a soft disc while playing Frisbee as hard plastic frisbee can hit your dog and discourage them from catching it. Your pup can easily grab and hold a round-shaped frisbee with his teeth. If your dog seems excited and enthusiastic to catch the frisbee, keep tossing it and increase the distance. The feeling of successfully catching a frisbee will stimulate your pup to play for a long period of time.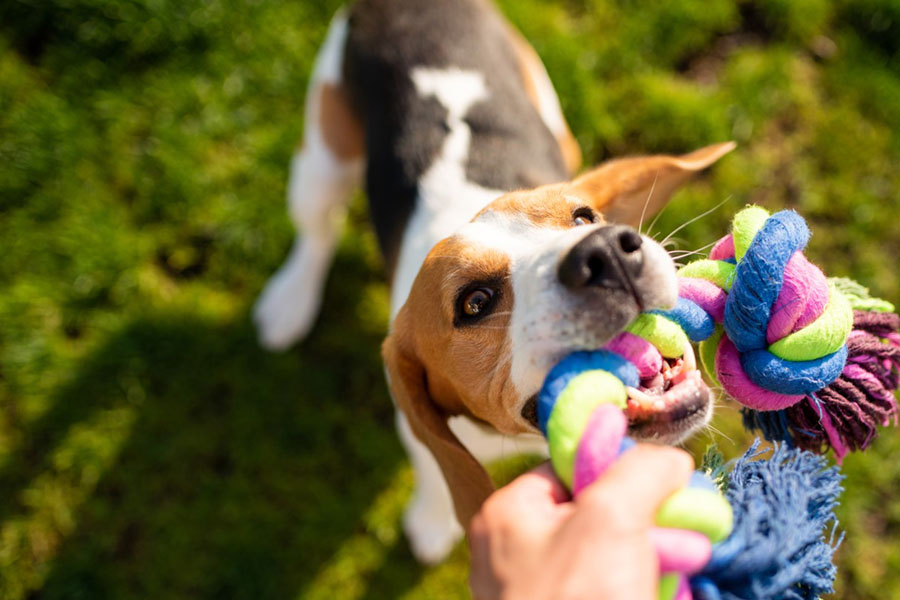 Tug of War
Tug of War is one of the favourite games of dogs. The pulling and tugging makes a good physical exercise. During the game, you can also practice some training commands with your pooch.
Choose a tug toy that is stretchable and made of a material that is easy on your pup's teeth and gums. You can seek the help of a professional dog trainer who can help you make this tug of war game a great physical activity as well as a command training session for your dog.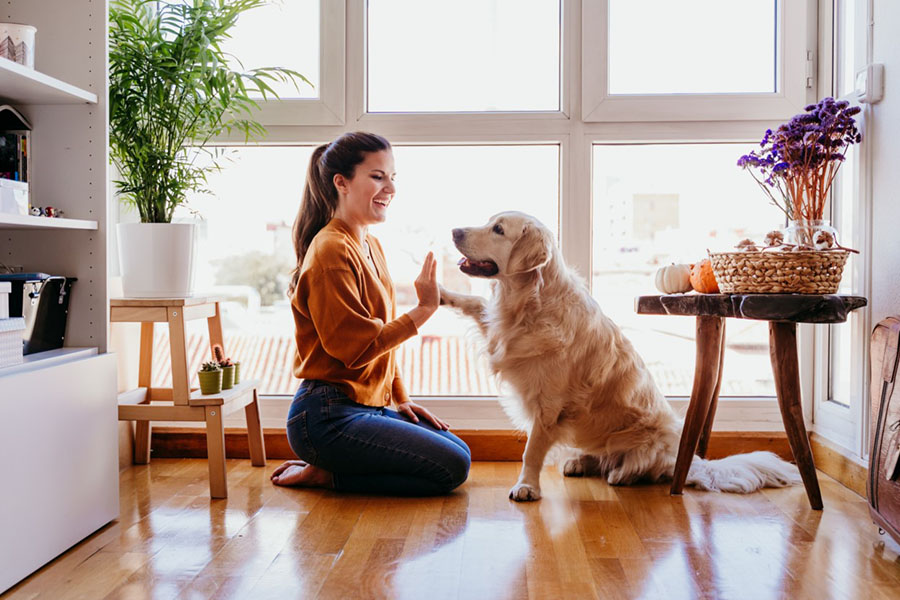 Hide & Seek
Hide &Seek is another fun game to play with your dog. It tests your dog's scent tracking abilities in a fun and natural way. This game can be used to teach listening skills to your pup. You can use commands like 'yes' or 'no' as your pup gets closer or further away from the hiding spot. While finding an object, you can even vary the tone from exciting for 'yes' to being 'low' for calm. This will also help me understand your expressions and react accordingly.
Also, don't forget to appreciate and praise your dog whenever he successfully finds the hidden object. Celebrate this win by rewarding your dog with his favourite treat or a brief cuddling session.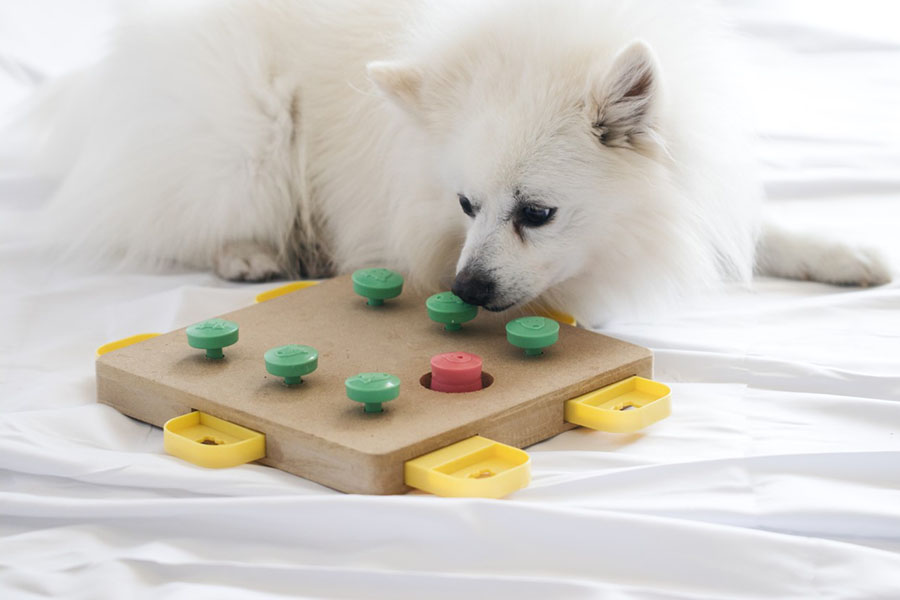 Puzzle Games
Combine the playtime of your dog with brain time. Even for dogs, puzzle games are a great exercise for the mind. It keeps them occupied for hours at a stretch. It alleviates anxiety and boredom and enhances your pup's problem-solving skills. These are games that you can ask your pet boarder or dog sitter to play.
Puzzle toys come in different shapes and sizes with varying difficulty levels. Add a tasty yet nutritional treat to the toy and start with an easy level toy, to begin with. You know what?  Puzzle toys can act as a slow feeder during lunchtime to improve your pup's digestion speed.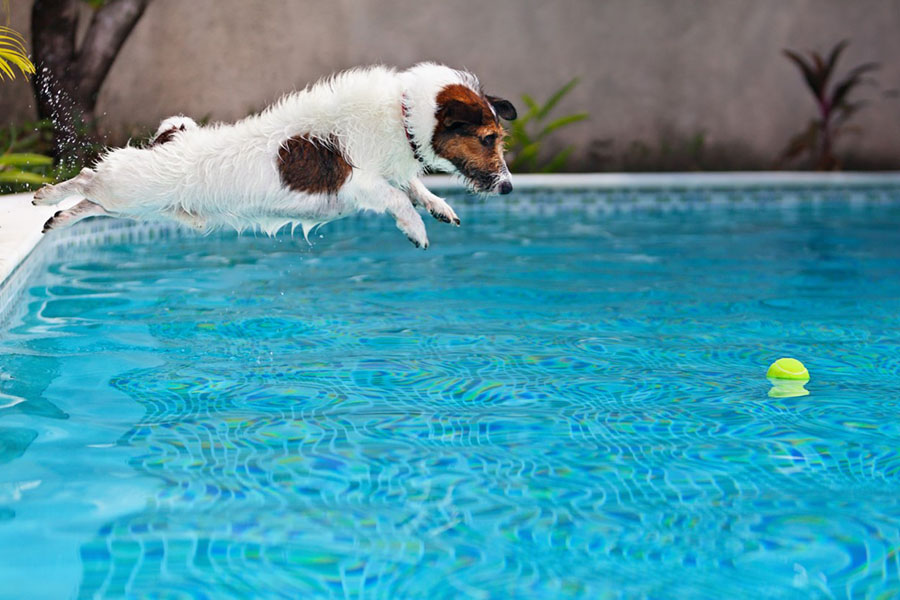 Water Games
What better way to beat the summer heat than cooling off with water games. You need not necessarily go to a nearby beach or a pool. You can create an artificial pool on your terrace. Get a pool and fill it with some water and ice. Dogs love making a splash inside a pool. To make it more fun, bring some water safe toys or a ball that floats. Throw them within the pool and instruct your furbaby to catch them. Start slow and watch the fun unfold as the game builds up.
End your playtime when your pup wins or is having a good time. This will leave him satisfied, happy and excited for the next gaming session.