Is your summer checklist ready? But, what about your pet? Looking for ways to keep your pet cool this summer? Here are 6 ways to escape the summer heat. 
It's that time of the year – summer is here in all its glory. Whilst you switch on your AC and stock up your summer essentials, it's also time to make some arrangements for your beloved pet, so that it stays cool inside and outside the home.
Here are some time tested ways to keep your beloved one cool in this overwhelming summer heat!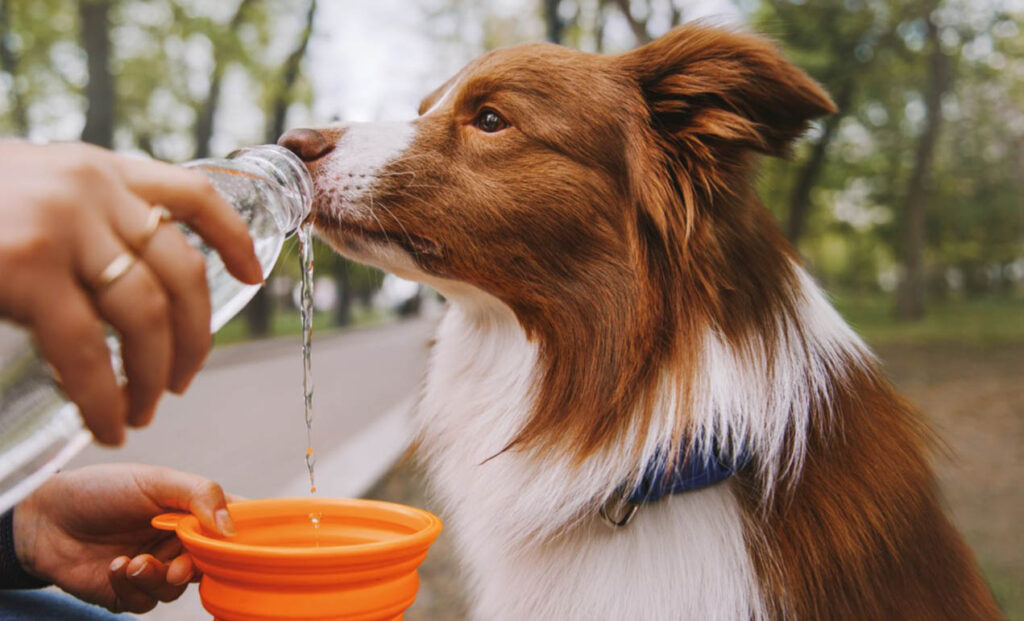 Cold Water For Drinking
Just like drinking cold water to beat the heat is a very natural human impulse, so is it for your tail-wagger. Keep fresh cold water accessible to your pet and ensure that he always stays hydrated during the summer. Crunching on ice seems to work for some too.
When outdoors, carry a water bottle along and give your pooch small amounts of water every 20-25 minutes. Carrying a small bowl helps in drinking. Ensure that he doesn't drink water too fast and keep a watch out for choking.
Create Some Shaded & Cool Spaces
A cooling bed or mat is a great option. These beds are made of high-quality plastic materials and filled with cooling gels and can be placed anywhere flat. They help to keep the core temperature low. The cooling effect makes for a perfect setting for a relaxing short nap. You can create shaded spaces  by using sun shades, umbrellas and canopies in such a way that your friend receives optimum ventilation and stays cool.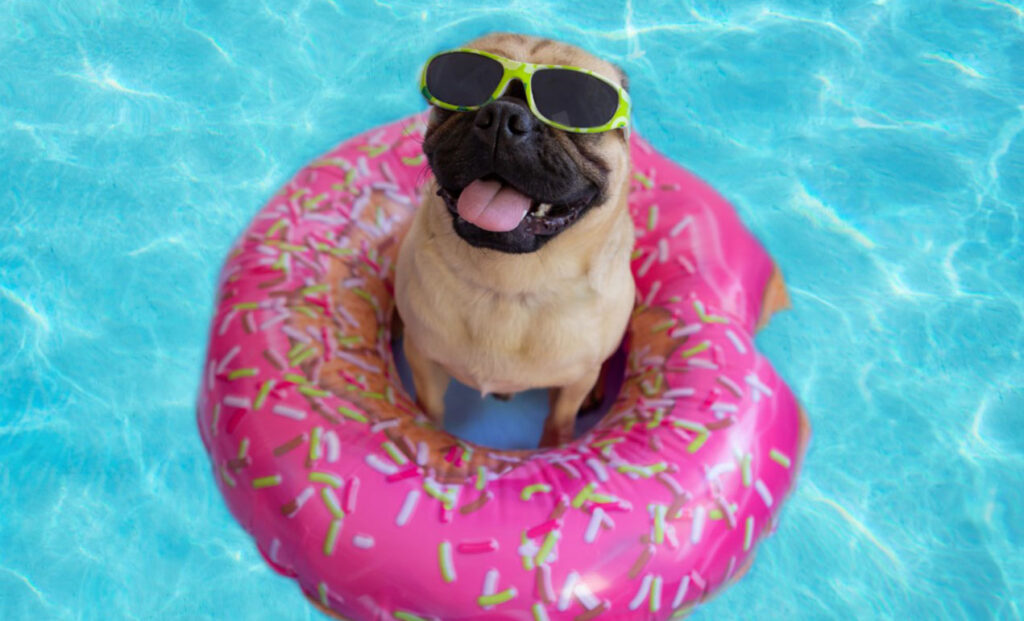 Treat Your Pup to a Pool Party
A wet pup is a cool pup. Planning outdoor activities like swimming and water games helps your pet lower its body temperature and beat the scorching summer heat.
You can also create an artificial dog pool in your building premises or terrace by adding some ice and water. It would be a playful way to relax and make your pup feel cool. Do ensure that the paws are well dried to avoid any infections afterwards.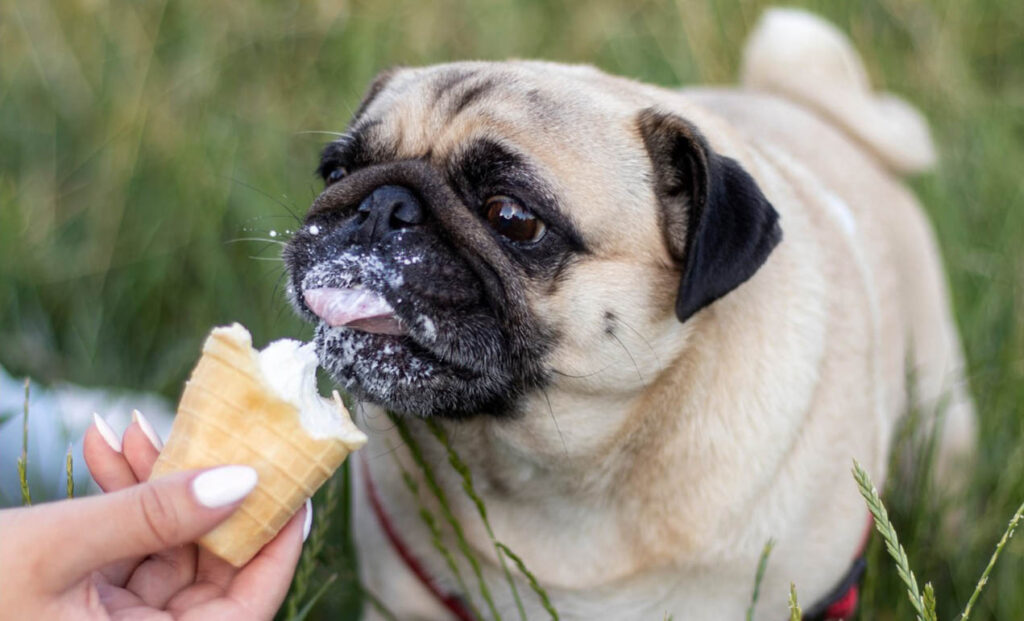 Frozen Treats & Ice Cream
Summers beg for big frozen desserts and dogs love them too. Make use of ingredients like banana, honey, blueberry, and whip them up with some cream to prepare delectable frozen snacks. Avoid adding sugar and honey if possible.
Once a week, you can also feed your pup some dog-friendly ice creams. However, moderation is key as they may cause gas and diarrhoea.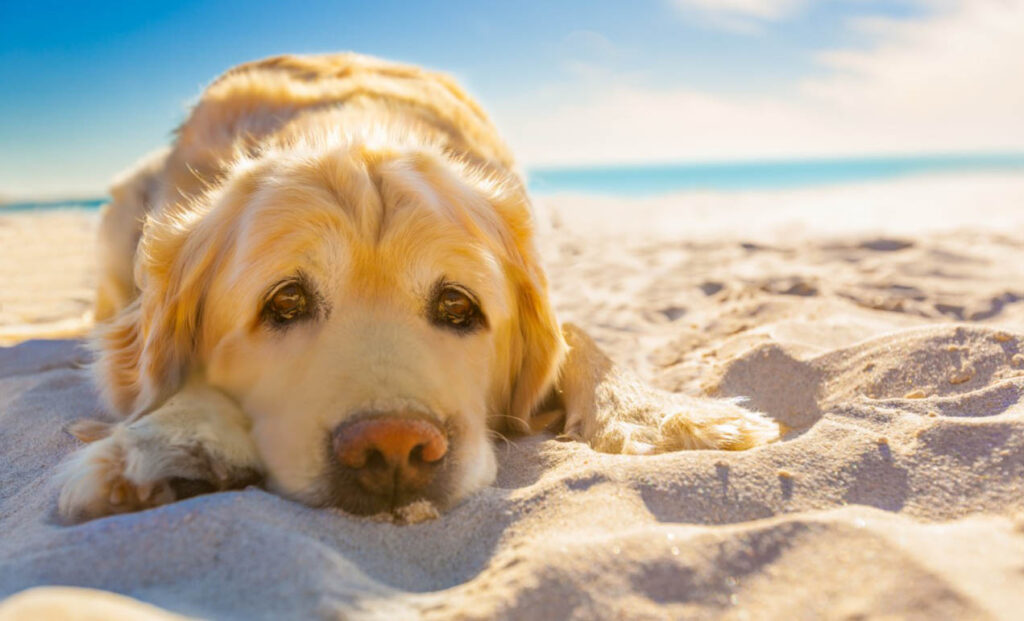 Do Not Expose Your Dog to Direct Sunlight
When you take your dog for a road trip or an excursion, avoid direct exposure to sunlight. Keep the windows open where possible for a good airflow. When you leave your pet in a parked car,  keep the air conditioner on. A heated car results in excessive panting and possibly a stroke.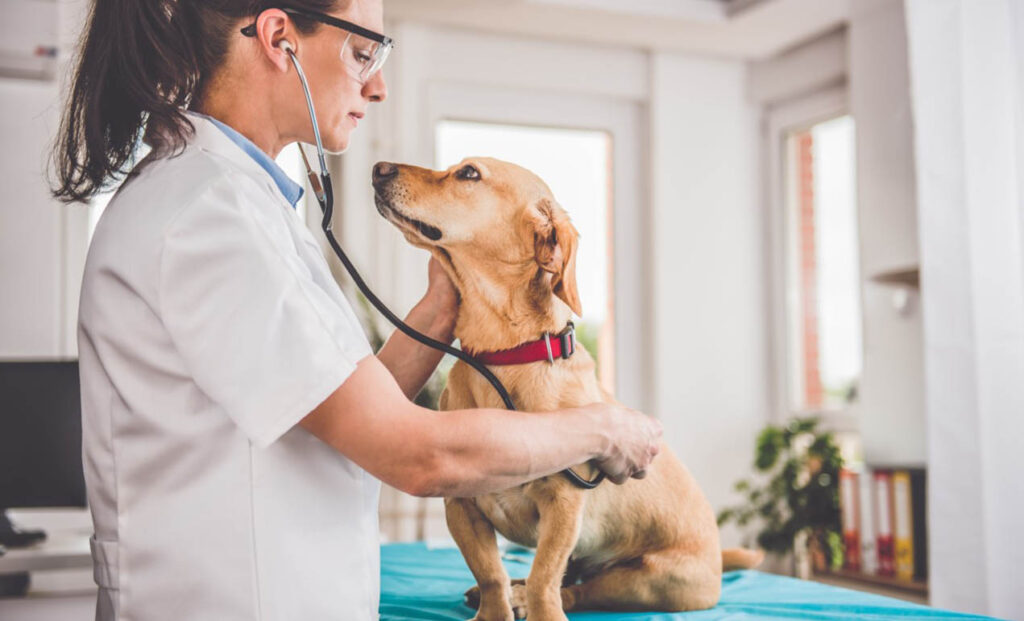 Know the Signs of Heatstroke
Summer heat can be really harsh on your four-legged companion. If it shows severe symptoms like excessive panting, vomiting, dry skin, and high fever; it's a red flag for a heat stroke. Move your pet to a cooler place, put ice packs to reduce the body temperature. Do this around the neck and the core of the body. Avoid stepping out and book a veterinarian service at home. No need to again step out in the heat, book an expert veterinarian service to your home.
Summer is a beautiful season for holidays and spending time outdoors. By taking some care, you can ensure a pleasant season for your pet and create a ton of memories together!